The Alan Walker Cancer Care Centre (AWCCC) in Darwin has used an education and network strategy to more than double the number of Indigenous cancer patients receiving radiotherapy, helping to address a disproportionately high mortality rate caused by challenges such as late diagnosis and access to care.
Since its establishment in January 2010, the AWCCC has increased its uptake of radiation therapy by Indigenous patients in the NT from 22% to 48%. The Centre has also improved radiotherapy completion rates from 85% to 95%.
"Over the 10 years now, we are starting to see the oral history come through where we have many Indigenous supporters, who have had radiotherapy, going back to community and telling them it is pretty straightforward," Associate Professor Michael Penniment, director of AWCCC and radiation oncologist, said in a recent webinar.
Cancer is the leading cause of death among Indigenous people and rates are rising. Across Australia, Indigenous patients are 43% more likely to die from cancer than non-Indigenous patients. In the NT, that figure is 85%, with most of the population living in rural or remote regions, another factor contributing to poorer survival outcomes. Other factors include lifestyle-related comorbidities, and awareness around prevention, diagnosis and treatment.
To address some of the challenges, the AWCCC runs training programmes in cancer care for nurses, chronic disease coordinators and Aboriginal health practitioners. Most become ambassadors for the centre, returning to communities and playing an important role in supporting a patient's pathway to care.
"There's an attitude among health professionals that instead of customising treatment for a person, they assume the patient will not attend and they give them five treatments instead of 30. We are dispelling that," Associate Professor Penniment said.
"If you make information available and someone a patient trusts walks them through the treatment, we are finding the patient will choose to have the standard treatment and stay for the course," he said.
Annie Taylor is a Yanuywa Garrwa woman and the local Aboriginal Health Practitioner in Borroloola, a town of 950 people around 1,000 kilometres south east of Darwin. She trained at the Batchelor Institute, where AWCCC doctors, nurses and radiation therapists teach and lead tours.
"Sometimes patients are scared because they are a long way from home. I sit down and talk with them and try and sort that out," Mrs Taylor told Oncology Republic. "Nurses from the Alan Walker get in touch when they need to contact a patient and I find the patient for them and give them the relevant information, like appointment dates."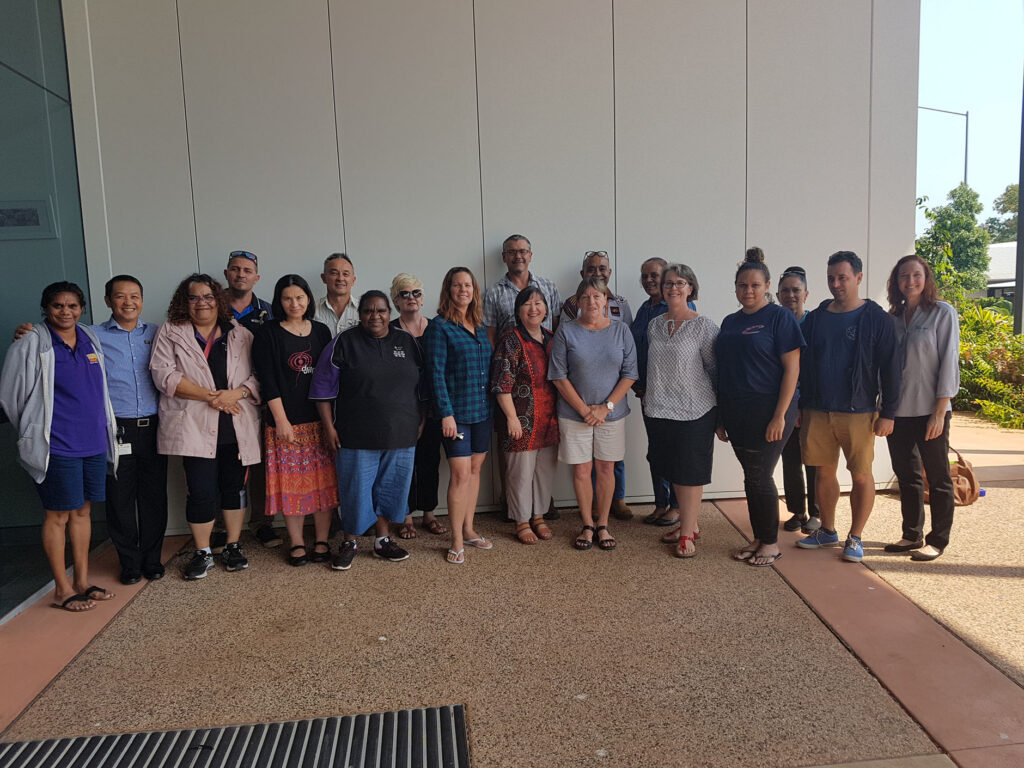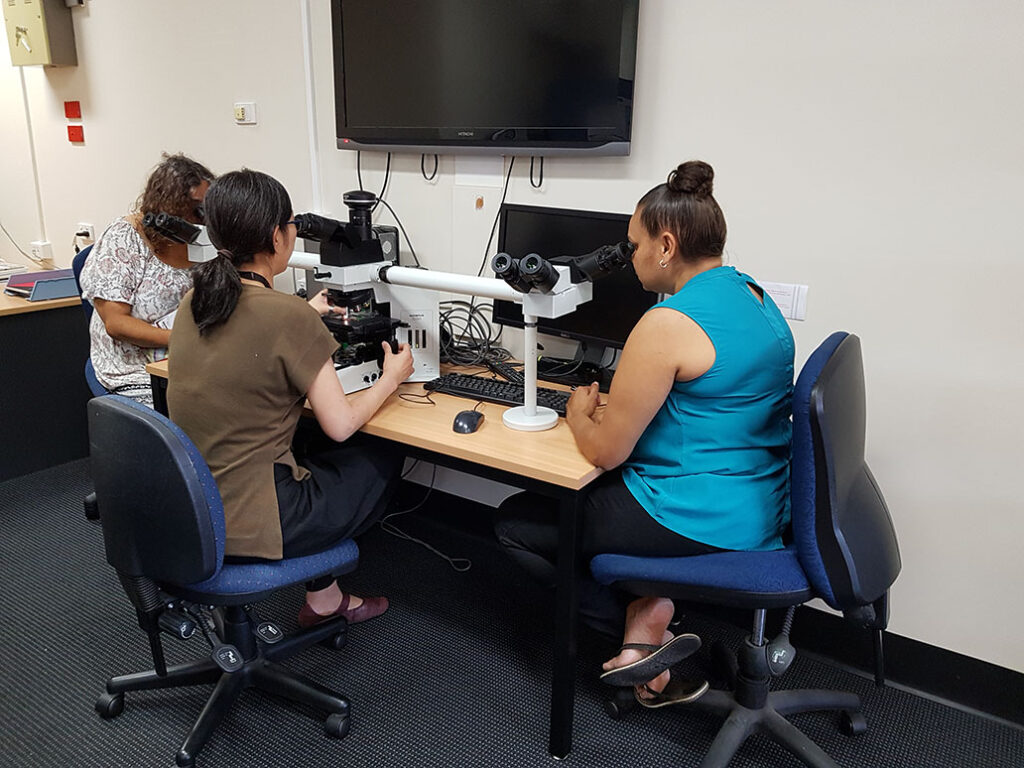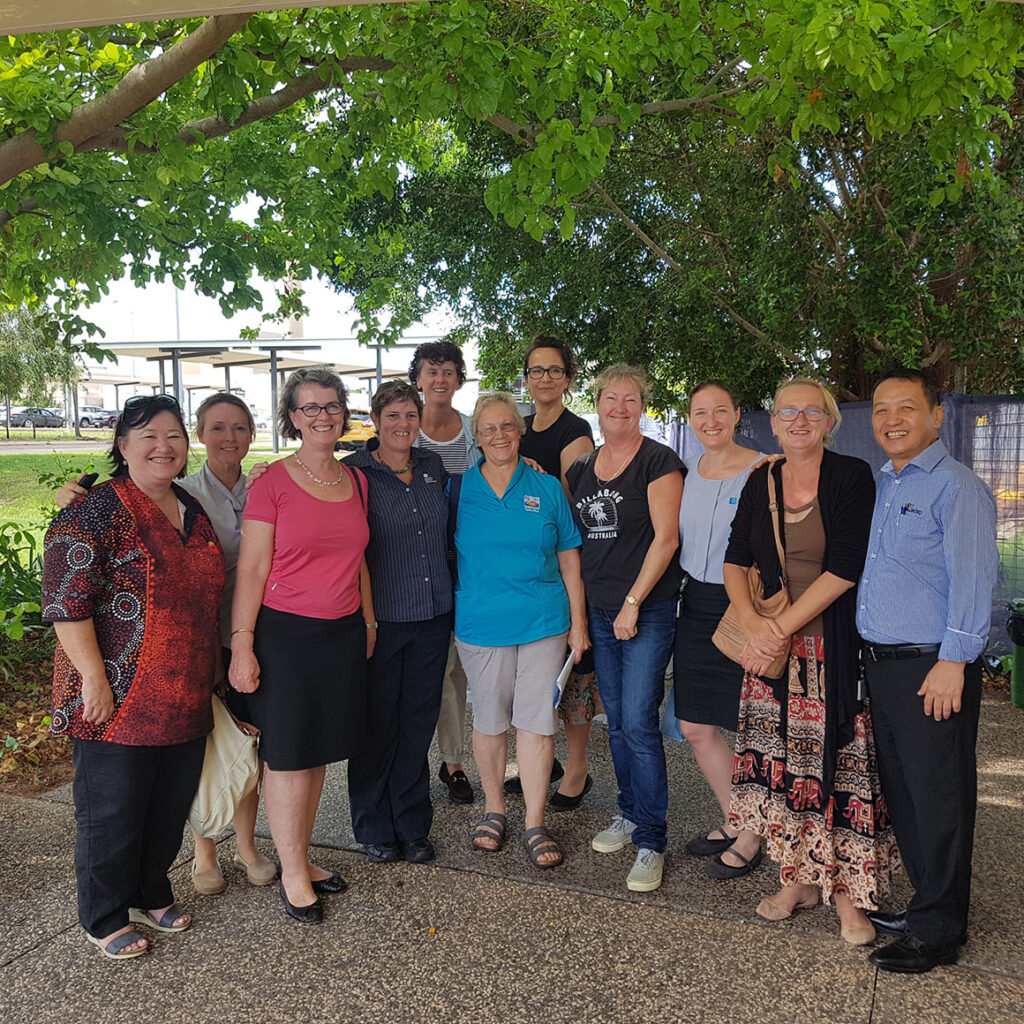 AWCCC clinical executive director Kar Giam is the driver behind the ambassador network that includes practitioners like Mrs Taylor.
"Sometimes a delay in care is caused by non-clinical factors like family, community or logistics," he said. "Most of our trainees will contact us directly on any cancer issue. We can contact them if we're sending a patient back to the community."
To partly alleviate the stress of travelling to Darwin for treatment, patients have accommodation and daily transport to the centre arranged for them by the AWCCC Indigenous liaison officer.
"There are many communities we work with that have different languages and elder structures," Associate Professor Penniment said. "It's important to have an officer who is a trusted member of the Indigenous community and who knows people. Our officer, Barb, is that person."
AWCCC staff also train Aboriginal interpreters, while the centre offers radiotherapy treatment videos in six languages. Staff also receive cultural cancer safety training, and they run clinics and educations sessions in the community. Expanding programmes to the top end of Western Australia is next on Associate Professor Penniment's list, government funding permitting.
"We really care and we try hard," he said. "That sounds simple but it's an extra layer to reading a report and doing another report to fix it."
Originally published: https://oncologyrepublic.com.au/darwin-centre-doubles-radiotherapy-uptake-among-indigenous-people/779